Community
Presbyterian
Church
Sunday Worship INDOOR Service 10am
A recording of our service. Click
​
Here are a few worship options:
1. Listen in our parking lot 88.1 FM Sundays 10AM
2. View our Live Steamed/Recorded service (link above).
3. Indoor Service Protocols (if you choose to attend).
​
We are warm, and welcoming body of believers who come together to live out the Gospel of Jesus Christ through: Worship, fellowship, and service. We serve our local communities through our CPC family, Deacons and Missions committee's. We also believe that the global community is part of our family. So, we share and labor in supporting and serving organizations as well as communities around the globe. CPC is a home where you can grow and express your faith in Jesus Christ. We hope to see you soon!
Fellowship for us during the year is where we come together through a variety of events. These events are where we have fun, we learn about our faith, we build our faith, we learn more about ourselves and use the gifts God gave us to serve those in need. Check out our upcoming events and join us for some fun and fellowship.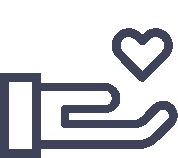 "Whoever is generous to the poor lends to the lord, and he will repay him for his deed."